The various possibilities of serving God in Mission
SHORT TERM DISCOVERY MISSION
Discovery Mission Ivory Coast or Haiti
Payable: all travel and accommodation expenses. About 1200 euros for 3 weeks.
CIVIC SERVICE (6 months-1 year)
Civic Service Discovery Mission Ivory Coast or Haiti
Civic Service is a voluntary commitment to serve the general interest, open to all young people aged 16 to 25, without qualification requirements. The missions are compensated 573 euros per month.
Chargeable: travel expenses.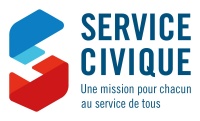 International Solidarity Volunteering (VSI) Côte d'Ivoire or Haiti
The purpose of international solidarity volunteering (VSI) is the full-time accomplishment of a mission of general interest in developing countries. The mission concerns the fields of cooperation and humanitarian action. Support: local allowances, health cover, retirement, right to unemployment. Return premium 3700 euros.
Payable: one-way travel expenses.